REASONS TO INVEST IN THE JOSEPH STRATEGIC INDUSTRIAL ZONE?
The Joseph strategic industrial zone is ready in all respects and has a lot to offer to investors. Potential investors may be interested in extensive savings of investment and operating costs. The zone is situated in the region with the highest unemployment in the Czech Republic, which is thus eligible for concentrated state aid. Investing in the Joseph strategic industrial zone enables investors to receive the best conditions for obtaining investment incentives and subsidies from EU structural funds. The locally available skilled workforce and active support and unhindered communication from the management of the City of Most are valuable aspects.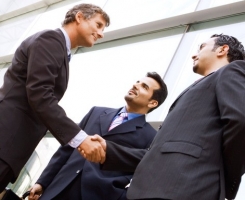 AfterCare
We do not neglect to care for investors already located in the zone – AfterCare is a matter of course. The work of the industrial-zone managers does not end with implementation of the investment. We work with the investors and maintain communication with them even after their final establishment in the industrial zone. We survey of investors in the zone at regular intervals and monitor their requirements. Therefore, we can respond quickly and flexibly to their needs and provide support mainly in the following areas:
Support in the area of human resources, support for cooperation with the Labour Office (Job Centre) and in dealing with other institutions, facilitation of support in seeking out aid opportunities, obtaining investment incentives and co-financing for projects from EU structural funds
development of cooperation with local secondary schools and universities or, for example, the Regional Education Centre of Mechanical Engineering for NC Technologies, the city provides transport of employees via public mass transit (approx. 15 minutes from Most), zone maintenance, road maintenance, snow removal, waste collection, grounds maintenance, etc. are provided.