REASONS TO INVEST IN THE JOSEPH STRATEGIC INDUSTRIAL ZONE?
The Joseph strategic industrial zone is ready in all respects and has a lot to offer to investors. Potential investors may be interested in extensive savings of investment and operating costs. The zone is situated in the region with the highest unemployment in the Czech Republic, which is thus eligible for concentrated state aid. Investing in the Joseph strategic industrial zone enables investors to receive the best conditions for obtaining investment incentives and subsidies from EU structural funds. The locally available skilled workforce and active support and unhindered communication from the management of the City of Most are valuable aspects.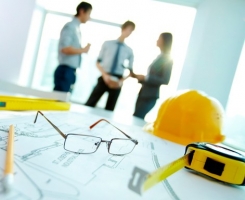 qUALITY TECHNICAL INFRASTRUCTURE
The Joseph strategic industrial zone possesses very high-quality technical infrastructure sutiable for projects requiring greater capacity of the utilities networks. Above-standard features include the zone's electricity supply and its state-of-the-art system of wastewater drainage from the zone with displacement of sewage, thus raising the capacity of the sewarage system to 4,500 PE (population equivalent).
Power: 70 MW/22 kV
Gas: High-pressure gas DN 200 incl. gas control station with capacity of 6,000 sqm/hour. Possible capacity increase of the gas control station
to 20,000 sqm/hour as required by the investor
Potable water: DN 225 incl. the pumping station and tank with the volume of 200 sqm with average consumption of 21.6 sqm/hour
Utility water: 104.2 sqm/hour. Possible capacity increase up to 252 sqm/hour
Sewage: DN 300. In the course of 2012 capacity was increased to 4,500 PE.
Rain water sewer: DN 1200, 800, 500
Telecommucations connection - fibre