REASONS TO INVEST IN THE JOSEPH STRATEGIC INDUSTRIAL ZONE?
The Joseph strategic industrial zone is ready in all respects and has a lot to offer to investors. Potential investors may be interested in extensive savings of investment and operating costs. The zone is situated in the region with the highest unemployment in the Czech Republic, which is thus eligible for concentrated state aid. Investing in the Joseph strategic industrial zone enables investors to receive the best conditions for obtaining investment incentives and subsidies from EU structural funds. The locally available skilled workforce and active support and unhindered communication from the management of the City of Most are valuable aspects.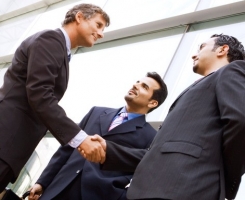 EXPERIENCE WITH LOCATING LARGE SCALE INVESTORS
Nemak Czech Republic s.r.o., Starcam, s.r.o., RAI Most s.r.o. and AFSI Europe, s.r.o. successfully operate in the Joseph strategic industrial zone. The implementation of their investments in the zone did not incur any problems and the investors are happy with the selection of the zone for their projects:

"Most of our products go to Belgium and it is quite easy to ship our products there from the Joseph industrial zone. This zone also offers other benefits such as high-quality employees and transport infrastructure, as well as intensive cooperation with the local management."
Jeff Stierman, managing director of AFSI Europe s.r.o.

"Nemak Czech Republic s.r.o. has been operating in the industrial zone for several years and we are happy with the location. This zone enables us to produce aluminium cylinder heads for the automotive industry and our renowned customers, which currently are Volvo and Jaguar. Sufficient skilled labour, low staff turnover, the zone's good transport accessibility and technical infrastructure, and the support of local management are advantages.
Alejandro Cedillo, manager of Nemak Czech Republic s.r.o.