REASONS TO INVEST IN THE JOSEPH STRATEGIC INDUSTRIAL ZONE?
The Joseph strategic industrial zone is ready in all respects and has a lot to offer to investors. Potential investors may be interested in extensive savings of investment and operating costs. The zone is situated in the region with the highest unemployment in the Czech Republic, which is thus eligible for concentrated state aid. Investing in the Joseph strategic industrial zone enables investors to receive the best conditions for obtaining investment incentives and subsidies from EU structural funds. The locally available skilled workforce and active support and unhindered communication from the management of the City of Most are valuable aspects.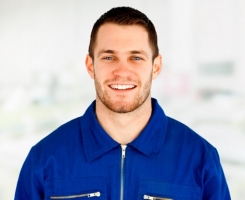 AVAILABLE, CHEAP AND QUALIFIED LABOUR
The City of Most has the highest level of long-term unemployment in the Czech Republic. Therefore, it is not a problem for employers in Most to recruit new employees. According to references from investors currently operating in the Joseph strategic industrial zone, employees from Most are loyal and the employers have no problems related to employee turnover.

Due to low employee turnover (up to 2%), investors can save costs associated with training new employees. Also, the fact that average wages in the region are among the lowest in the Czech Republic results in significant cost savings for investors.
The region of Most has a rich industrial tradition. The power industry, particularly brown-coal mining, is the most significant sector in the Most region. The chemical and mechanical-engineering industries are also important to the regional economy. The Joseph strategic industrial zone hosts a number of automotive-component manufacturers, including Nemak Czech Republic s.r.o., STARCAM s.r.o., RAI Most s.r.o., AFSI Europe s.r.o.